This afternoon, on September 11, 2023, Hòa Phong E&C organized a signing ceremony for a BIM cooperation agreement with its partner, HANUL CNB from South Korea.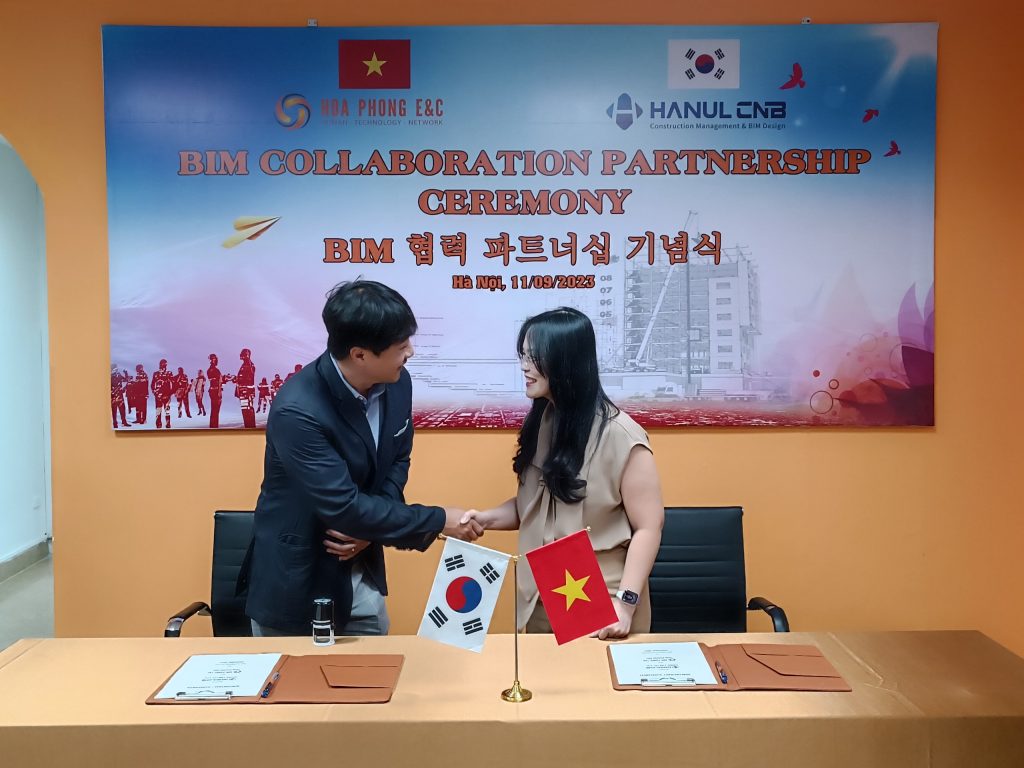 During the ceremony, CEO Nguyen Quynh Trang of Hòa Phong E&C and the leadership of Hanul, represented by CEO Mr. Kim Yun Ok, signed the contract in the presence of many important members from both sides.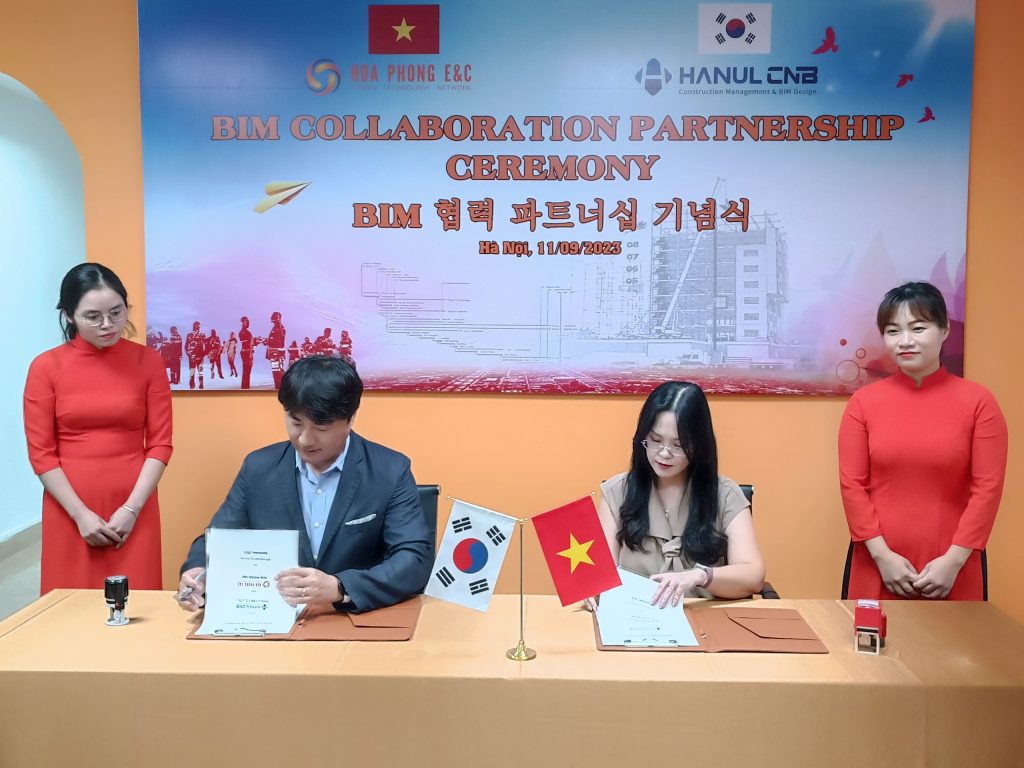 This event marks an important milestone in the implementation of BIM projects by Hòa Phong E&C in collaboration with its partner in the South Korean market in the future.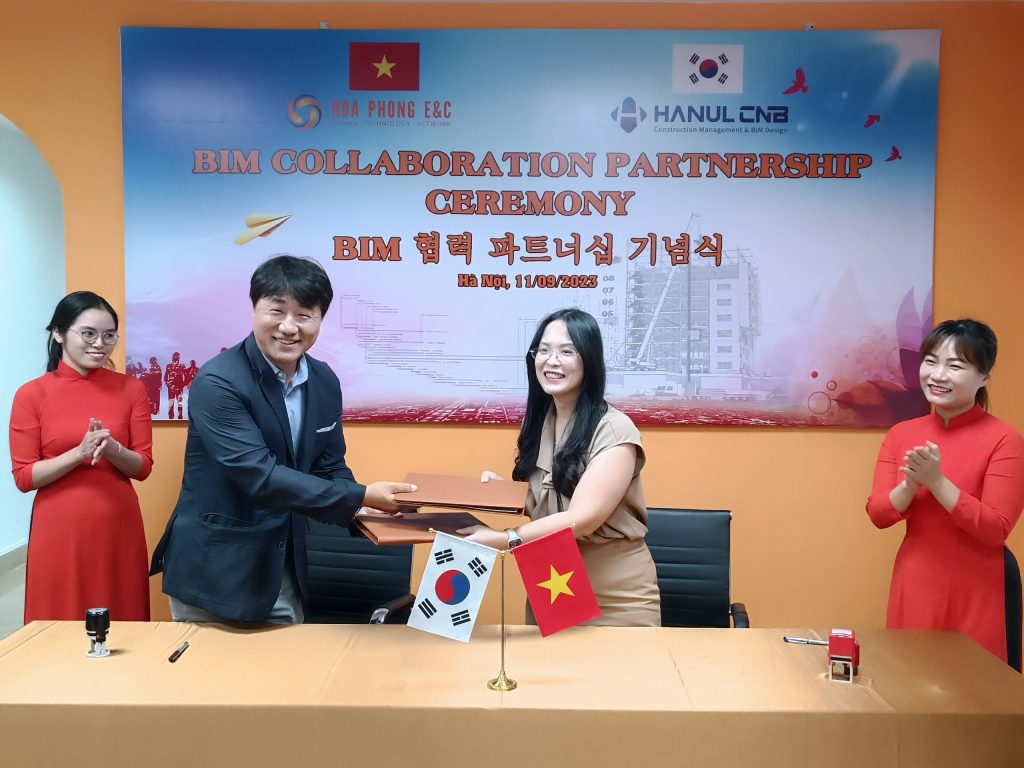 With an enthusiastic team of engineers, Hòa Phong E&C is always exploring the application of new technology trends to enhance the quality and efficiency of projects, meeting the increasing demands of domestic and international partners.